Willemstad - A special capital

The capital of Curacao is the largest city in the Caribbean. It has a natural harbor separating the opposing districts of Otrabanda and Punda. In Punta, a fort was built in 1635 to protect the harbor entrance: Fort Amsterdam. It is the oldest fort of the West Indian Company in Curacao. In the 17th century Willemstad became a free port and became an important regional slave market.
The rest of the trade focuses on the colonies in the area. The famous "Handelskade" with its colorful houses of the Dutch traders, is the undisputed landmark of Curacao. Downtown Willemstad was declared a UNESCO World Heritage Site in 1997. The long and eventful history of the island has led to over 50 different nationalities living there, contributing to amazing cultural diversity and the island's special flair.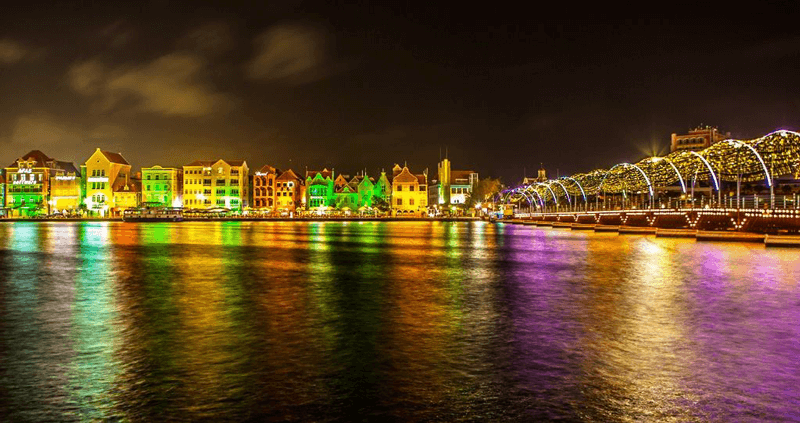 Since 1888, the two districts of Punda and Otrabanda are connected by the floating Queen Emma Ponton Bridge. Powered by two powerful marine engines, it can swing to the side, allowing ships to enter the harbor.  
The winding streets of Willemstad invite you to stroll and discover. As the commercial capital of the Southern Caribbean, Willemstad offers a wide range of shopping. Street cafes and restaurants complete the street scene. Another highlight is Punda's famous floating market, where local fishermen and greengrocers from Venezuela sell their goods directly from their ships. When the sun goes down, Willemstad shows its vibrant nightlife - in the Caribbean capital, people can dance and party until the early hours of the morning.