Christoffel National Park

At first glance, Curaçao may look like a rather barren island. On closer inspection, however, surprises the diversity that nature has to offer and the vast desert and cactus landscapes turn out to be areas full of life. The Christoffel Park covers most of the different landscapes of Curaçao: volcanic rock, limestone cliffs and vast rolling hills. Within the park is the highest point of the island - the 375 m high Christoffelberg. The rugged nature reserve is home to rare wild orchids, giant cacti and giant iguanas. There is also a species of deer, falcon, and barn owl that only occur in Curaçao. In addition, you can see pelicans and flamingos and about 250 other species of tropical birds.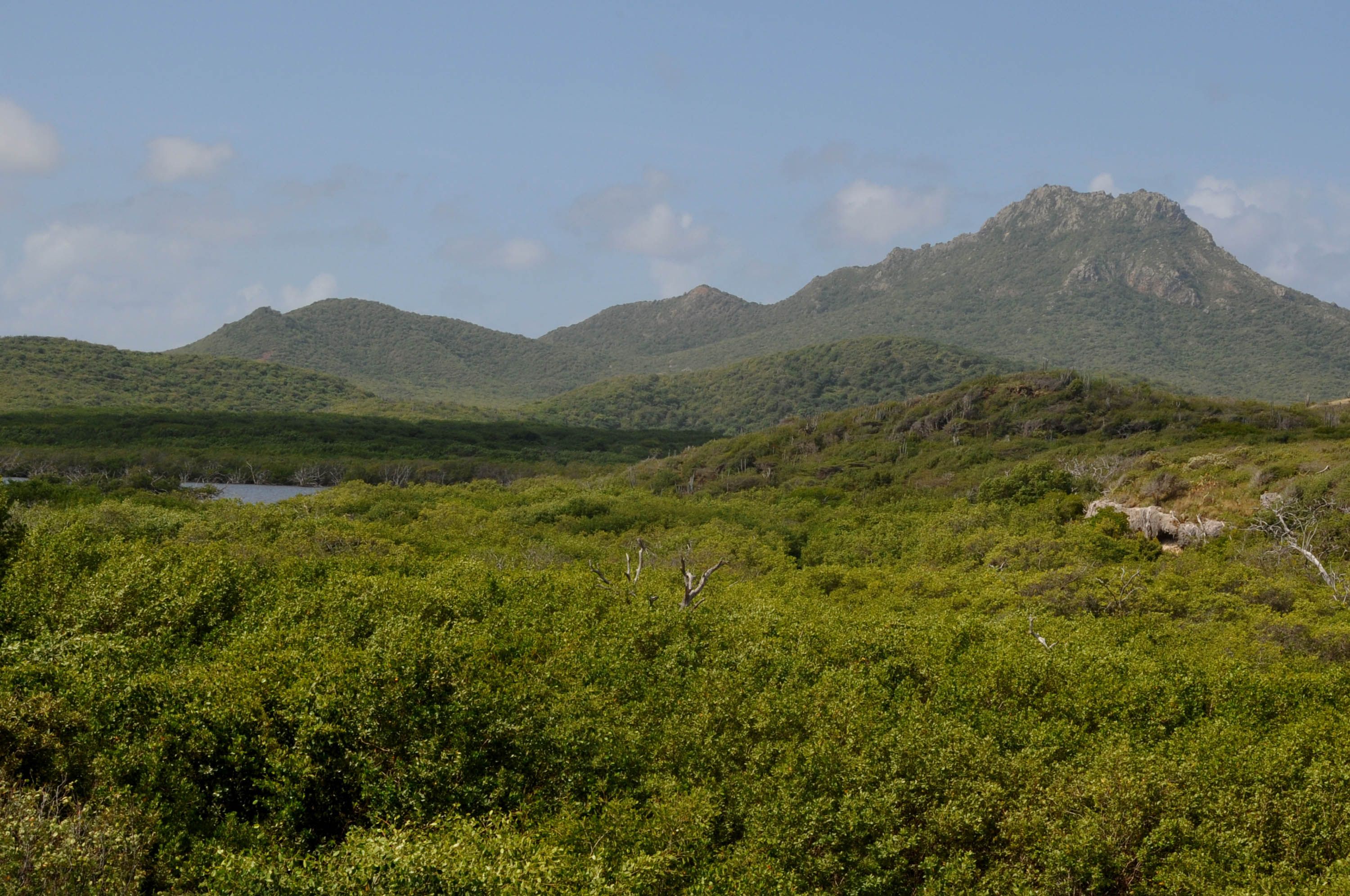 A restored 17th-century plantation house now houses a museum on the history of the plantations that were run here. The property is also the gateway to Christoffel Park. From there, eight trails meander through the park, the most difficult path for the summit of the Christoffelberg. Due to the heat and lack of shade, this 2-hour hike should be undertaken only in the early morning hours. A mountain bike rental service on site also allows you to explore the park by bike.